Special Educational Needs & Disability
Key staff with responsibility for SEND:
Mrs R Wheatley is the Special Educational Needs and Disabilities Co-ordinator (SENDCo) and she works closely with school staff and outside agencies to support and assess children as a need arises. She can be contacted at rwheatley@kirkstonehouseschool.co.uk or on the school number 01778 560350.
Miss E Wilson is our Deputy SENDCo who works closely with Mrs Wheatley to support any children and families with children who have Special Educational Needs or Disabilities. She can be contacted at ewilson@kirkstonehouseschool.co.uk or on the school number 01778 560350.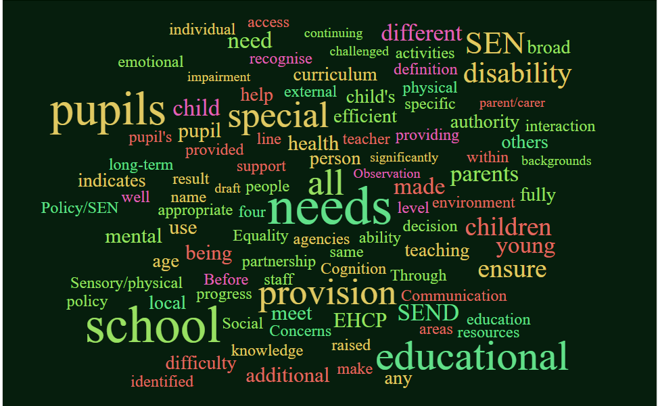 SEND at Kirkstone House School
At Kirkstone House School, we recognise that pupils have different educational needs and abilities. We understand that all pupils learn and acquire knowledge in different ways and at varying rates. It is our responsibility to adapted to the individual's needs including those with disabilities; those with special educational needs; those from all cultural backgrounds and pupils with English as an additional language. All pupils may have special needs at different times and therefore a wide range of strategies are used to meet these as they arise. Learning diversity is recognised and planned for; any barriers to learning and participation are challenged and removed and all pupils are provided with equality of opportunity, so that they can harness their own creativity and talents. At all points we include the family in decision making and listen to the voice of the child.
We have produced a Padlet which contains all of the resources that we have in one place. You can access the Padlet through the link below, it can be can opened in the browser on your phone, tablet or computer.